There are many talented artists on Pigment who share their work for people like me to color.  One of these is Gary O, and on this page are the pieces of his that I've colored.
 You may well find that I've colored some pieces more than once; the reason for that is simple; I love the image so much, and wanted to experiment. You'll also notice that there are quite a number of different background techniques used.  On another page, which I'll link to on here, once it is done, I'll explain how each of them is created.  Backgrounds really do add a different dimension to pieces, and are great fun to experiment with.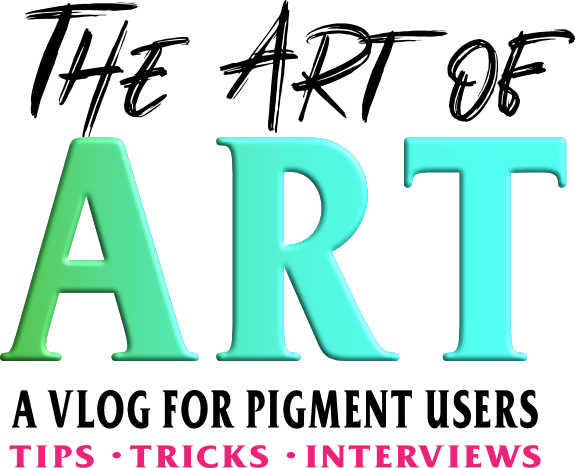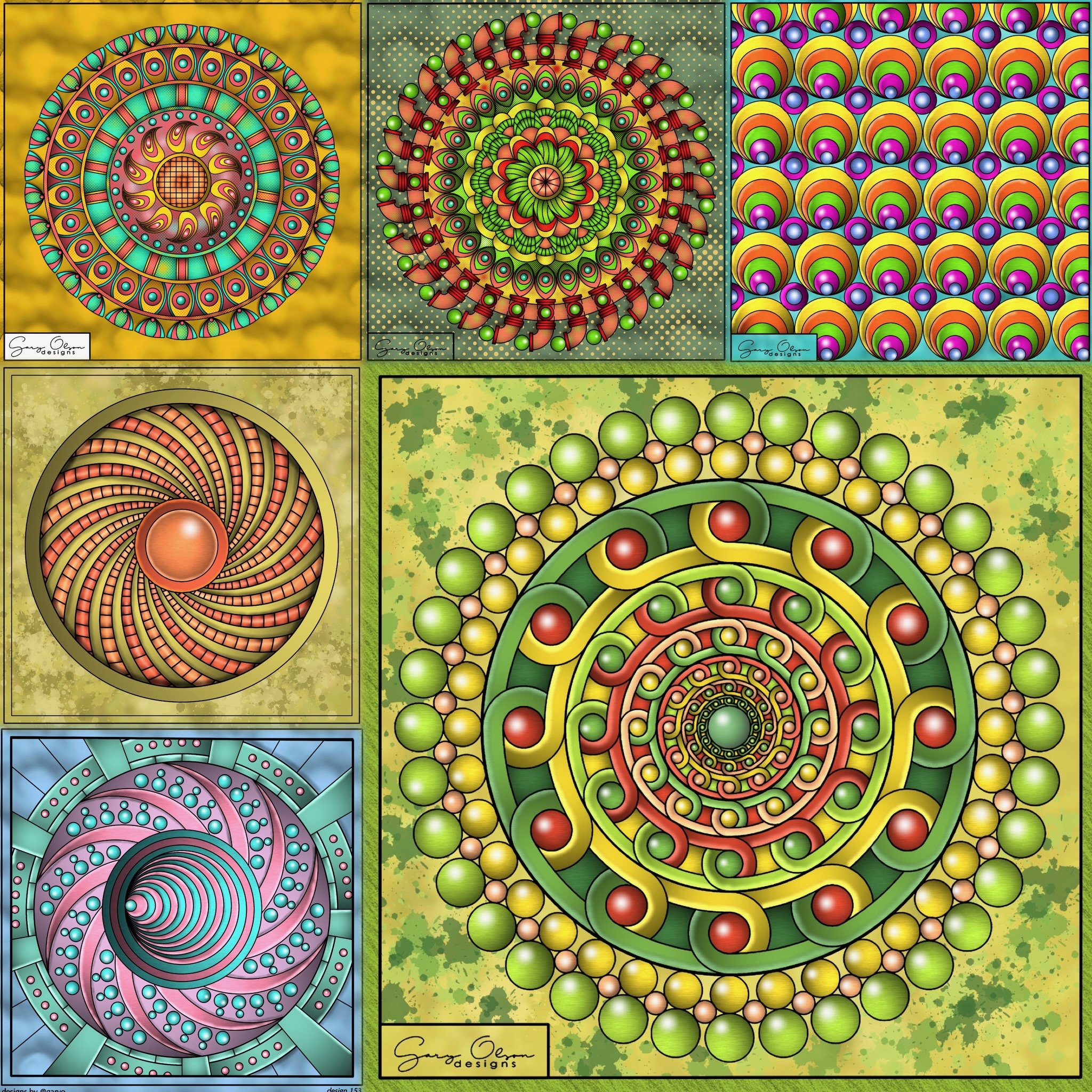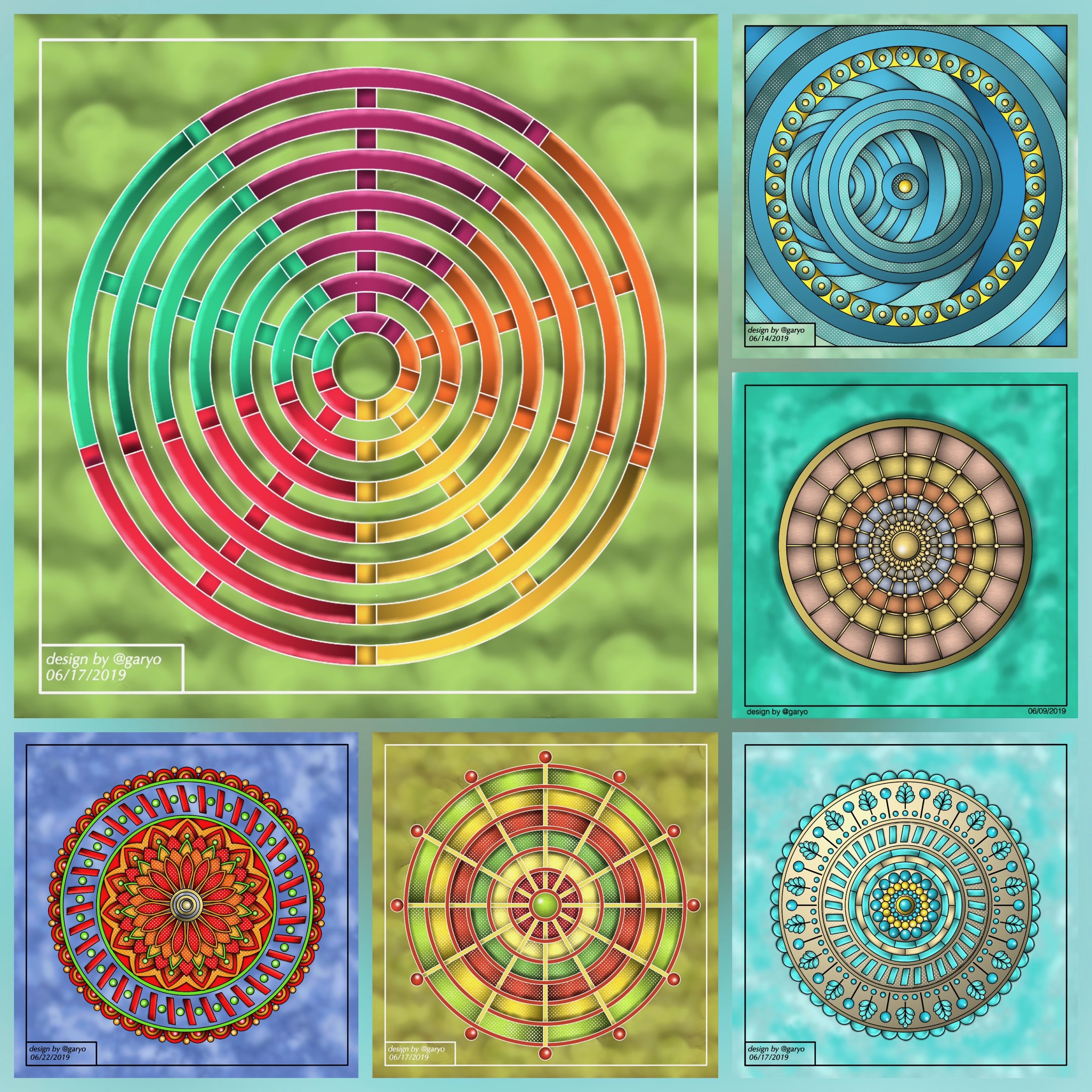 Here I've taken 6 of GaryO's images, created a collage of them,and then colored them all using more-or-less the same palette.  Judging by the response, especially from the artist, it was a resounding success.